Muzeiko 
Science Center for Children
Similar to other institutions with a global presence, over time Muzeiko responded to challenges in the sector by expanding the scope of our activities, to both demonstrate our sustainability and to remain profitable. Drawing on the most modern and successful practices, the effect of our work is increasingly felt by the society and it is a source of pride for our team that according to a number of key parameters Muzeiko is on a par with of the world's premier children's museums. Our expertise, as well as the increased demand for a visitors' adventure inspire us to develop further by coming up with creative solutions for other businesses.

When you support Muzeiko, whether with know-how, materials, financially, or by volunteering, you help fulfill our mission to use play to inspire children in science, technology, discovery and knowledge. 

We carefully choose our projects, believe in them and put a strong emphasis on socially relevant activities, seeking causes with added value for the wider society. WE DO THINGS DIFFERENTLY.
Muzeiko is the first children's museum in Bulgaria and the largest in Southeastern Europe, drawing more than 120 000 visitors per year. Muzeiko was created for a target audience of children between 6 and 12 years old but the museum is also seeing an increasing number of visitors in the ages of 1 to 5 and 13 to 15 years old.
Muzeiko is part of the efforts of the America for Bulgaria Foundation to work towards improving the quality of Bulgarian education and the competitiveness of young people by introducing new technologies, an improved learning environment, innovative methodologies and informal education. The investment in Muzeiko is 20 million US dollars – an amount provided unconditionally by the America for Bulgaria Foundation. 
We work to inspire children and provoke their curiosity in science, technology, discovery and knowledge, through play, ultimately unlocking their potential as individuals. We strive to offer a stimulating experience for our visitors, in a scientific, creative and entertaining form, fostering the development of children's intelligence.

We aspire to become part of the change in education. Our priority is to reach a specifically selected audience of people with progressive views concerning all new tendencies in science, culture, technologies and lifestyle.  

We are driven by  a strive for innovation, creativity, quality and dynamism of the experience, social responsibility and building up trust in our employees and visitors.

Why choose us?
WHY CHOOSE US?
We believe that our mutual partnership can contribute to the high quality of our work and will be part of Muzeiko establishing itself as a world-class educational and cultural institution.  

WE HAVE A TEAM OF PROFESSIONALS
We are confident that with our experience in the realm of education and your innovative, interesting ideas and professionalism we will be in a position to carry out common projects and transform them into a long-term partnership. 
WE POSSESS A WEALTH OF EXPERIENCE
More than 50 established companies and organizations have already invested their trust in the services of Muzeiko!
WE MAKE CAREFUL SELECTIONS
We carefully choose our projects, believe in them, give priority to activities with social significance and seek causes with added value for our society.
We do things differently
We aim to provide a truly inspiring experience for our visitors in a scientific, creative and entertaining form, fostering the development of child intelligence.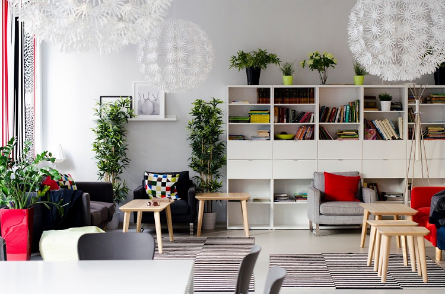 Address:
3, Prof. Boyan Kamenov Str.
© Muzeiko 2020 All rights reserved.