Visible to the audience of Muzeiko through
Experience
Become a partner of the largest children's museum in Southeast Europe, participate in the creation of educational content in the case of a specifically selected audience of people with progressive attitudes concerning all new trends in science, culture, technologies and style of life.
Our team can develop an innovative product or a science program related to your activities/endeavours, which we can present in Muzeiko or at a location of your choice.
RENAULT AT MUZEIKO
The workshop "My city and I" intends to familiarize children with the traffic rules and with the different ways to preserve the natural environment.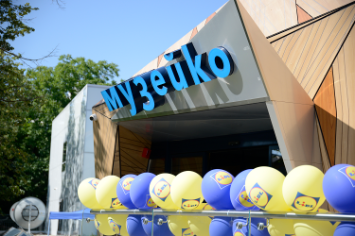 LIDL SUNDAY AT MUZEIKO
Over the course of two years, during every second Sunday of the month Muzeiko and Lidl welcomed younger and older visitors against a ticket price of 2 leva.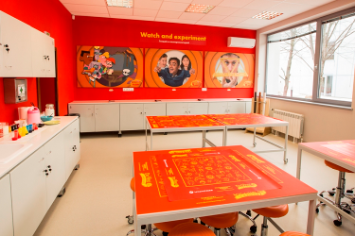 DaVinci Learning Channel
The children's television channel has equipped a special science lab at Muzeiko.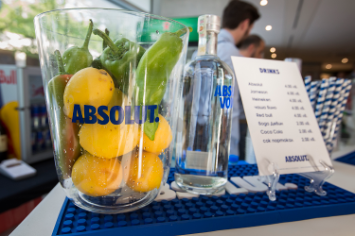 MUZEIKO'S SCIENCE NIGHT
Partner in the series of events for adults headed Science Night.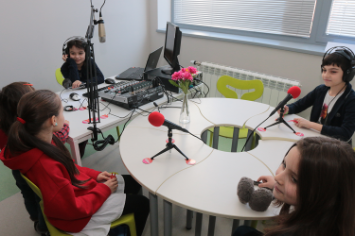 RADIO FAMILY AT MUZEIKO
Priceless collaboration with the most precious family radio in Bulgaria.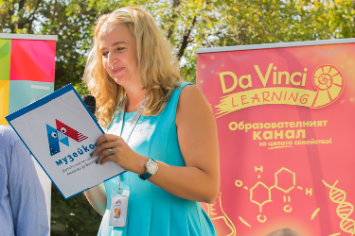 IKEA, DAVINCI, KAOLIN
Partners of the educational hub at Muzeiko. Thanks to them, thousands of children have the opportunity to partake in activities in a real learning kitchen and a lab, a cozy reading room, a sports hall and a ceramics workshop.
We believe that a mutually enriching partnership can enhance the quality of our work and help Muzeiko establish itself as a world-class level educational and cultural institution.   

WE HAVE A TEAM OF PROFESSIONALS
We are confident that with our experience in the realm of education and your exciting ideas and professionalism we will succeed in carrying out common projects and transforming them into a long-term partnership. 
WE POSSESS A WEALTH OF EXPERIENCE
More than 50 established companies and organizations are already relying on Muzeiko's services!
WE make CAREFUL SELECTIONs
We carefully choose our projects, believe in them with passion, prioritize socially relevant activities and seek causes with an added value for our society. 
We do things differently
We strive to offer a stimulating experience for our visitors, in a scientific, creative and entertaining form, fostering the development of child intelligence.
We offer private parties, closing the entire museum exclusively for your event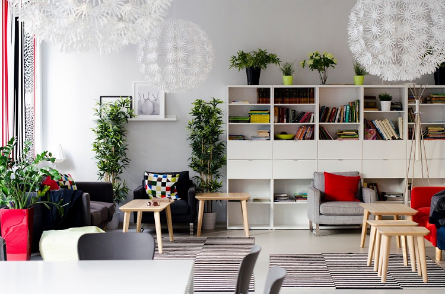 WHAT THEY SAY ABOUT US
Companies that carried out successful events and campaigns at Muzeiko:
Always open to partnership, proactive, ready to contribute with regard to making new ideas come to fruition, Muzeiko's team is a valuable member and partner for us whom we trust. We are confident that there are many interesting and valuable joint initiatives, which we could carry out together.

Polina Gospodinova
Expert Projects and programs

 

(Bulgarian Association for People Management)
We had the pleasure to partner with Muzeiko in creating Stroezhko/Little Builder because we build homes for the families while they offer places for games and adventures. Muzeiko's team members are immeasurably creative and diligent, dedicated with love and patience to their work with the youngest

 children!

Ivelina Marinova
Marketing manager Park Lozen LTD
Blending of opposites makes Muzeiko unique – a place that is at one and the same time aimed for studying and entertainment, digging and climbing, but also offers inspiration and experiments. Muzeiko's team is extremely supportive of all reasonable ideas and initiatives, not sparing any efforts and showing attention to detail.  


Muzeiko is a wonderful opportunity for each company, which would like to be in line with the educational trends and innovations pertaining to working with children. EVN is a company that has  implemented educational projects in Bulgaria for years and in the face of Muzeiko's team discovered not only a partner, but also a supporter/fellow soul in that regard.


We are impressed with the professionalism, efficiency, creativity and wide smiles with which Muzeiko's team responds to each of our inquiries. Courtesy of their responsiveness, good ideas and flexible solutions, Muzeiko has become a favorite venue for us when it comes to holding outsourced events.


Cozy atmosphere, communicative location, parking spaces, projector with a canvas and a drawing board. We appreciate the positive attitude of Muzeiko's team– everyone is always welcoming, responsive, flexible, and polite. You can always count on them. We hope that we will continue to work with them for many years to come!

Muzeiko is one of the most useful and enjoyable partnerships that we have! Very friendly people with a sense of responsibility who are keen on sparking interest in science, encouraging children to think and have a good time. We always find working with the team to be easy, expedient and with a high degree of skill on their part! It is with great pleasure that I recommend their services!


We are always happy when we know that we will soon be working on a project with Muzeiko's team. We simply have to suggest a theme and we will be positively overwhelmed with different suggestions. It is great that they can facilitate a certain workshop not only at our place, but also on their territory at the museum.


Joana Tsoneva
Ikea, Marketing manager, Bulgaria
Thank you to all your team members who work expediently, industriously, and professionally. Without You we would not have been able to develop and carry out this rich program for presenting our unique product! Thank you for the day that was filled with unforgettable memories.


Denitsa Pehlivanova
Shell - Fuels brand manager
 © Muzeiko 2020 All rights reserved.